Aqua Fingers® Multi-purpose Microfibre
Pool Broom
Aqua Fingers® features a high-density microfibre attachment that makes cleaning smooth surface pools easier and quicker. The multi-purpose Aqua Fingers® microfibre broom includes a flexible body and curved underbelly that ensures no nooks or crannies are missed. This provides more angles of operation, making it quicker and easier to clean your pool.
Premium microfibre chenille attachment is gentle on smooth surfaces
Flexible head easily dislodges particles from tight areas
Ideal for cleaning fibreglass, tiled and vinyl lined pools
Suitable for cleaning glass fences, windows, pool covers and pool coping
Replacement chenille attachment available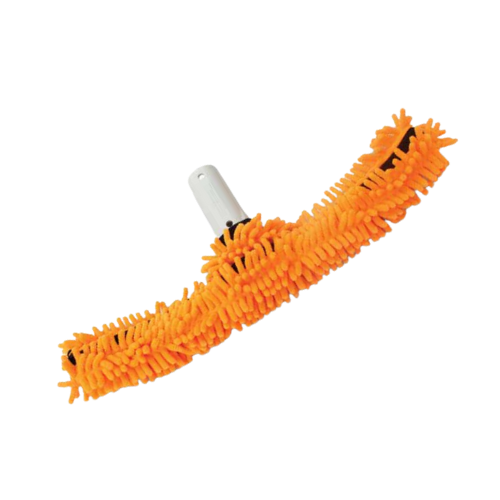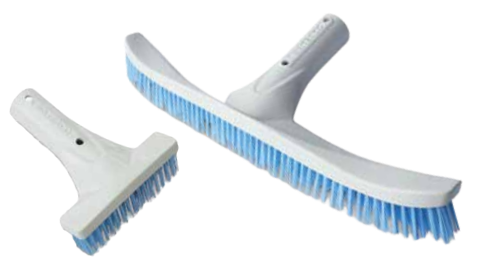 Algae Brush
Sturdy nylon bristles break open the hard membranes of stubborn "Black Spot" algae, which needs to be broken for algaecides to work.
Suitable for all hard pool surfaces
Not recommended for vinyl, fiberglass or painted pool surfaces
Available in two sizes 143mm and wide 450mm bristle head
Pool Broom
Designed for dislodging algae and dirt from pool walls, the broom's curved ends and long-life nylon bristles make it easier to clean pool curves and corners.
Suitable for all pools including vinyl lined pools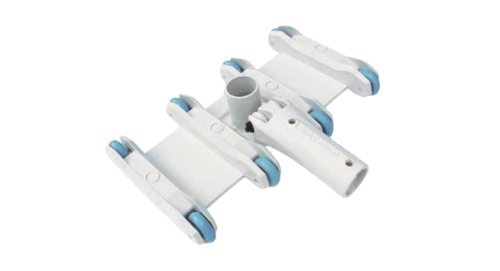 Flexible Vacuum Head
Weighted for optimum hydraulic balance and manufactured from flexible ethylene-vinyl acetate (EVA) materials, this hard-wearing vacuum head makes it easier to clean curved corners, ridges, crevices and steps.
Brush Vacuum Head
Cleaning leaves and debris off the pool floor is easy with this streamlined design that manoeuvres freely, dislodging particles from tight areas and hard-to-reach places.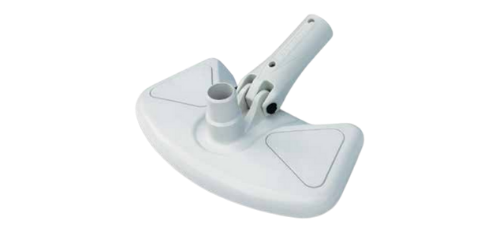 Leaf Rake
Ideal for picking up dirt and debris from the surface and the floor of the pool. The rake's leading-edge lifts debris up the flicks it into the net.
Suitable for all pools
Can also be used to clean surface debris from water features and ponds