Multi-purpose ultra-violet waterdisinfection 

The Solclear UV steriliser uses environmentally friendly ultraviolet technology for the disinfection of water. It provides disinfection without the addition of any chemicals. Applicable to: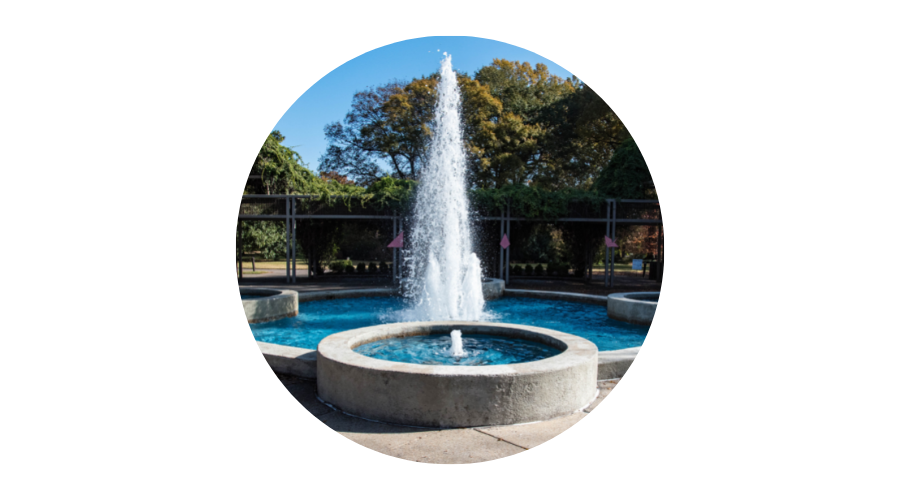 Fountains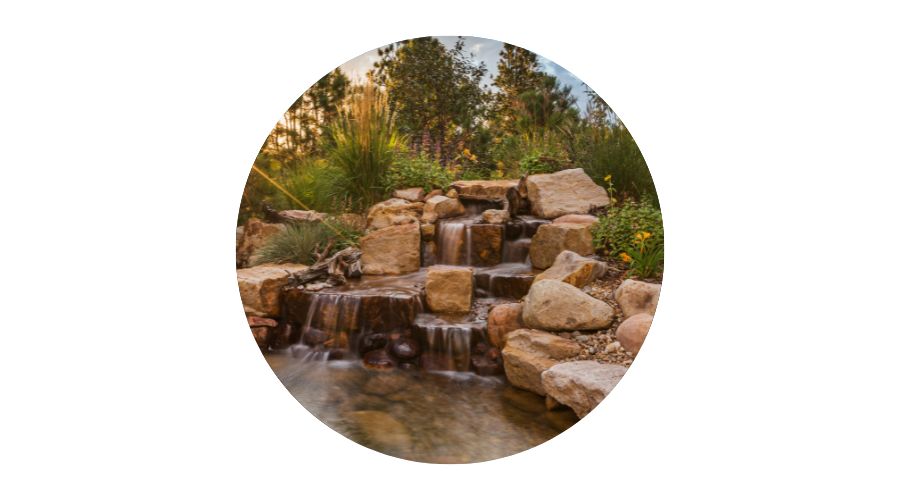 Water features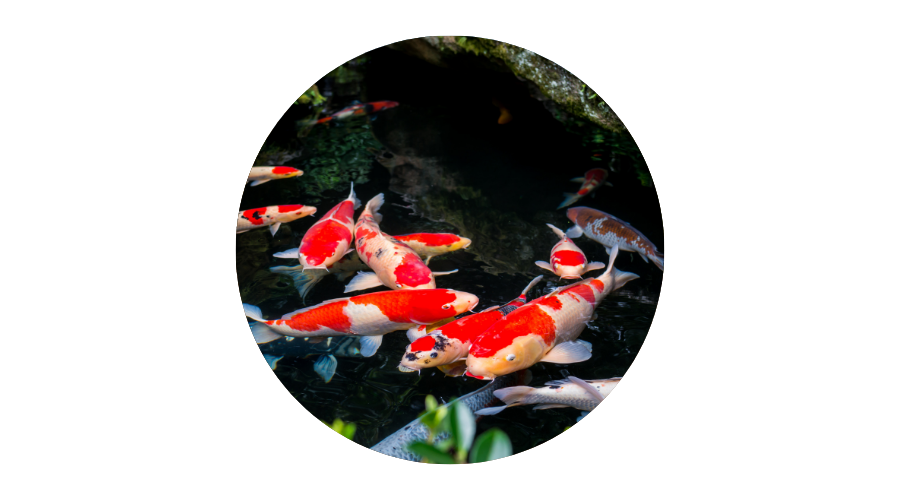 Koi ponds
The combination of Aquabiome biological filter, ClearPond filter and Solclear UV steriliser creates a synergy for a complete water filtration system for your aquaponics needs. With each equipment complements one another, a healthy ecosystem between aquatic livestocks and crops is established.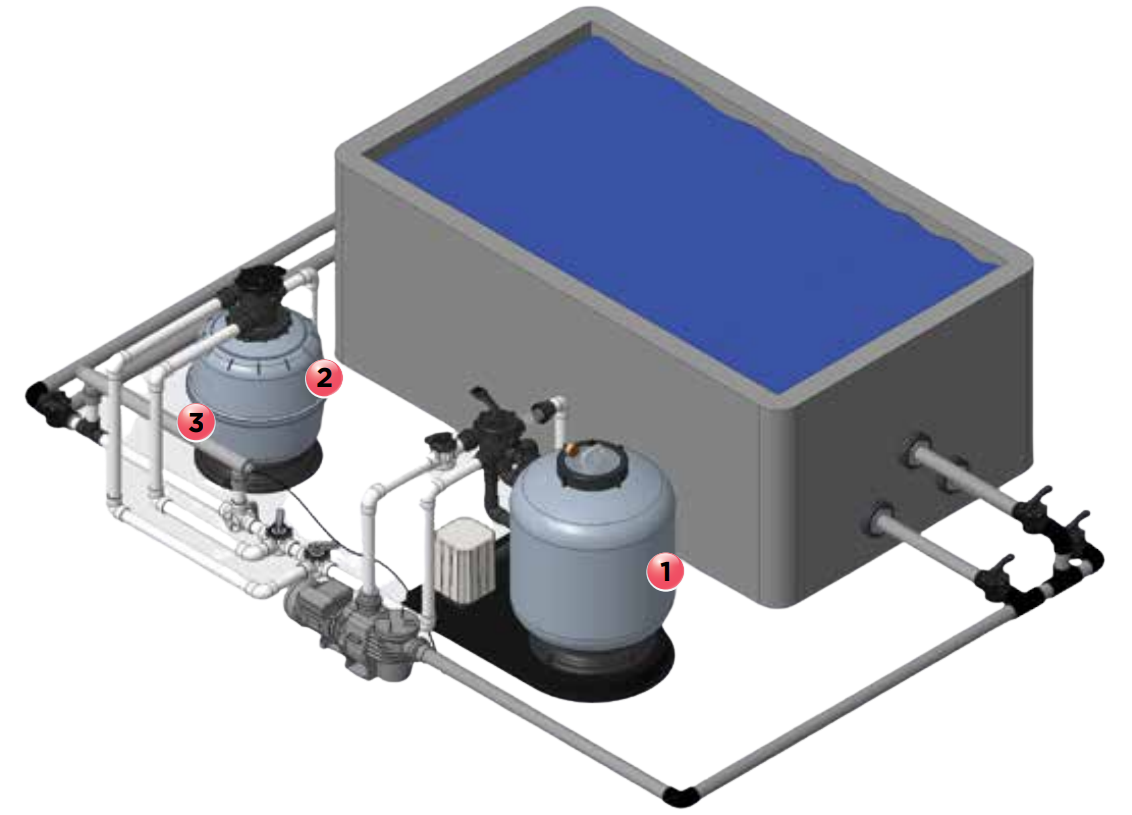 Model

Flow Rate
(gpm)
Flow Rate
(lpm)
Quartz Thimble
 size (mm)

Inlet & Outlet size

UV Lamp

Lamp Wattage

Standard Ballasts

Ballast Size
(mm)

Solclear 90
24
90
D24.5x910
1 ½" BSP
T540
40W
UVC-2040T
238 x 113 x 77

Solclear 150
40
150
D24.5x910
1 ½" BSP
T540
40W
UVC-2040T
238 x 113 x 77

Solclear 300
80
300
D30 x 910
2" Union
T6125 (212564)
125W
UV-24
450 x 350 x 205 
Soclear 90 & Soclear 150

Lamp life : 9,000 hours
Input voltage : 230VAC (190-260VAC) / 50-60Hz
Solclear 300
Lamp life : 13,000 hours
Input Voltage: 230VAC / 50-60Hz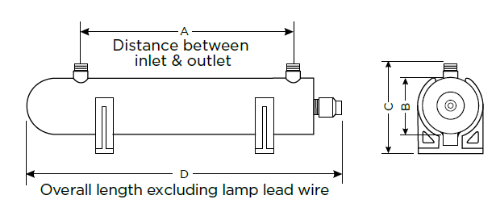 | | | | | | | |
| --- | --- | --- | --- | --- | --- | --- |
| | Model | A | B | C | D | Inlet & Outlet size |
| | Solclear 90 | 780 | 63.5 | 115 | 925 | 1 ½" BSP |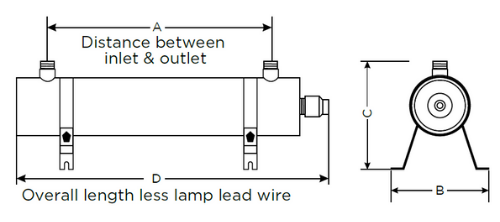 | | | | | | | |
| --- | --- | --- | --- | --- | --- | --- |
| | Model | A | B | C | D | Inlet & Outlet size |
| | Solclear 150 | 786 | 175 | 165 | 925 | 1 ½" BSP |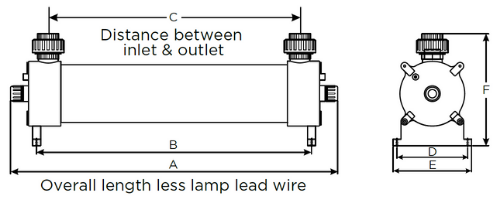 | | | | | | | | | |
| --- | --- | --- | --- | --- | --- | --- | --- | --- |
| | Model | A | B | C | D | E | F | Inlet & Outlet size |
| | Solclear 300 | 946 | 748 | 660 | 268 | 298 | 426 | 2" Union |
| | | | |
| --- | --- | --- | --- |
| | Item | Domestic | Commercial |
| | UV Steriliser (Solclear) | 1 year | 1 year |